The Top eSIM Providers for Travelers Visiting Vietnam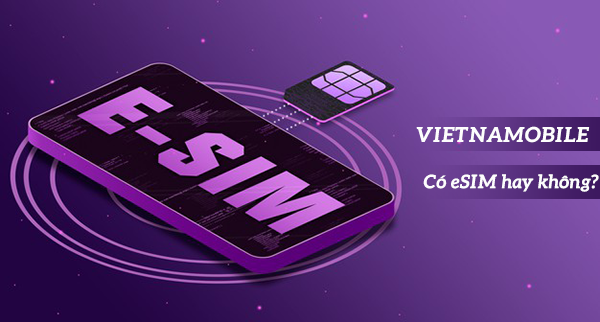 Vietnam is quickly becoming a popular destination for international travelers. With its stunning natural landscapes, mouthwatering cuisine, and vibrant culture, it's easy to see why. When visiting a foreign country, having a working cell phone is incredibly useful for navigation, translations, and staying in touch with loved ones back home. For short-term travelers, signing up for a temporary cell phone plan is often the most convenient option. eSIMs (embedded SIM cards) offer a new and innovative way to stay connected when globe-trotting. In this comprehensive guide, we'll explore everything you need to know about eSIMs in Vietnam, including availability, network coverage, and the top eSIM providers for travelers.
An Introduction to eSIM Technology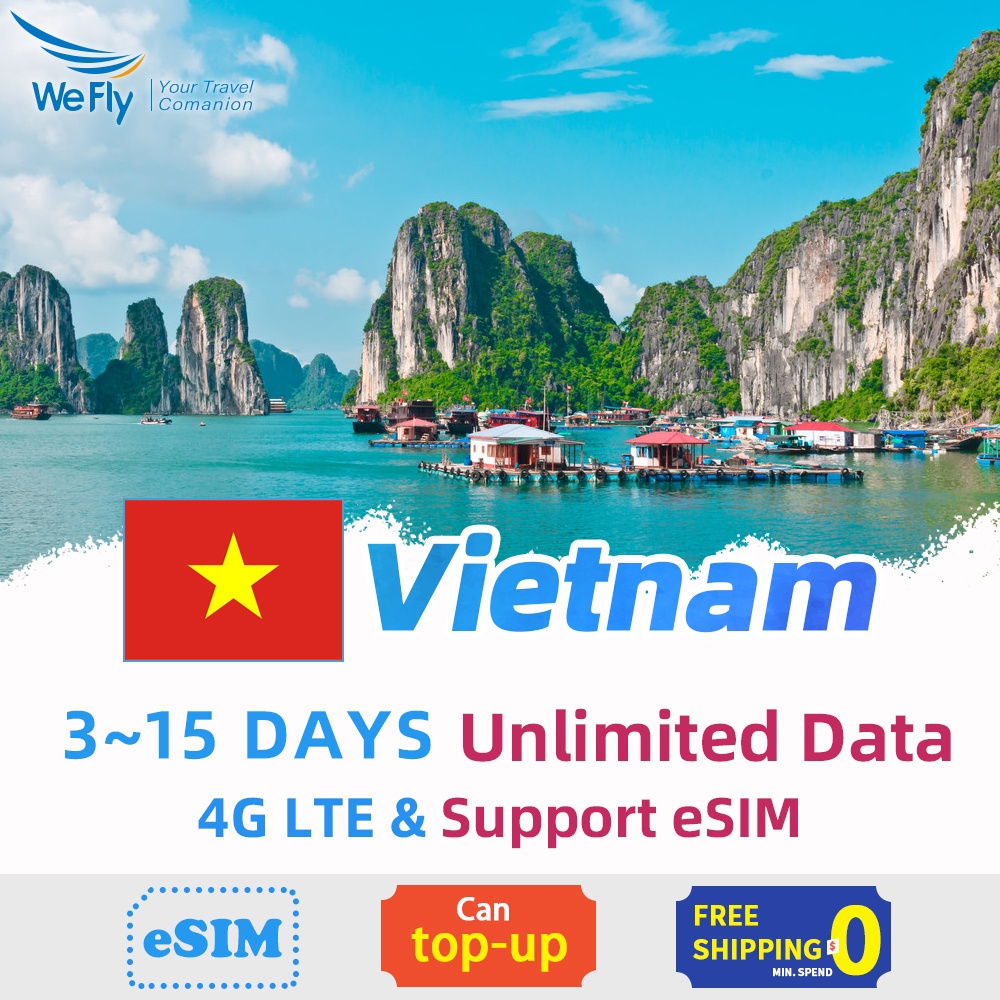 An eSIM, short for "embedded SIM", is a software-based digital SIM card that allows you to activate a cellular plan from your service provider of choice, without having to physically switch out SIM cards. Unlike traditional physical SIM cards, eSIMs are directly embedded into the modem of your device. To connect to a cellular network, you simply scan a QR code or download a mobile configuration from your provider to digitally transfer your plan details.
eSIM technology was first introduced back in 2016, pioneered by companies like Apple and Samsung. Adoption was relatively slow at first, but has recently gained tremendous momentum as more smartphone manufacturers add eSIM capabilities to their devices. The latest iPhone XS, XS Max, XR and newer models all contain eSIMs. Many Android phones from Samsung, Google Pixel, Motorola and others also support eSIM.
For travelers, eSIMs offer a convenient way to stay connected anywhere in the world, without fumbling with SIM cards. You can quickly activate temporary data plans as you cross borders, while avoiding roaming charges. eSIM allows you to digitally store multiple profiles from different network providers and seamlessly switch between them as needed. With remote provisioning, you can set up a new cellular plan in a matter of minutes, directly from your phone.
The Benefits of Using eSIM for Travelers in Vietnam
Vietnam is an excellent destination for taking advantage of eSIM technology. Here are some of the biggest benefits eSIM offers travelers to this rapidly growing Asian hotspot:
Convenience – Activate a Vietnam SIM card remotely in advance or upon arrival. No need to physically visit a store.
Flexibility – Store multiple provider profiles on one device. Switch plans with a couple taps.
Cost Savings – Avoid expensive roaming fees from your home carrier.
Multi-country access – Use the same eSIM for all your destinations in Southeast Asia.
Short term options – Purchase affordable data packages for just a portion of your trip.
Easy activation – Scan a QR code and get connected within minutes.
Enhanced security – Reduce risk of SIM swap fraud with remote eSIM activation.
For short-term visitors to Vietnam, getting an eSIM set up in advance from a reliable provider is the optimal way to stay conveniently connected. You'll have cellular data immediately upon arrival for navigation, transportation booking, and other essential apps.
eSIM Availability in Vietnam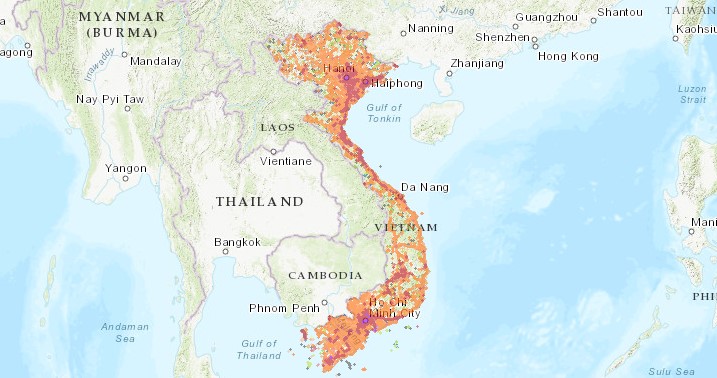 The eSIM scene is rapidly evolving in Vietnam, with two major carriers recently launching eSIM capabilities for foreign travelers:
Viettel
Viettel is the largest telecom operator in Vietnam, with over 50% market share and extensive nationwide coverage. In March 2022, Viettel became the first provider in Vietnam to introduce eSIM technology and eSIM apps aimed specifically at travelers.
Their "Viettel Visitor eSIM" packages allow tourists to purchase Vietnam data plans valid for either 10 days ($12) or 30 days ($22). Plans include 12GB or 30GB of fast LTE/4G data respectively, free calls to 60 countries, and other perks. Activation is easy via their eSIM Vietnam app for iOS and Android. Viettel also offers the option to extend existing eSIM plans as needed.
With their dominant coverage across Vietnam, Viettel is currently the top choice for eSIM connectivity in cities like Hanoi, Ho Chi Minh, and most other major tourist destinations. Speeds and reliability are excellent on their modern LTE network. As the pioneer of eSIM in Vietnam, Viettel is leading the way in serving digital travelers.
Vinaphone
Vinaphone is another large mobile operator in Vietnam with around 40% market share. While they were slightly behind Viettel in rolling out eSIM, Vinaphone now also provides eSIM options tailored for visitors.
Their Vinaphone Visitor eSIM packages provide 10GB ($10) or 20GB ($18) of data on a 5-day plan, which can be extended if needed. Activation involves downloading their eSIM app and scanning a QR code.
Vinaphone has strong coverage in urban centers and tourist hotspots like Hanoi, Ho Chi Minh City, Da Nang, Nha Trang, and Phu Quoc Island. With two leading Vietnamese carriers now on board, getting an eSIM for travel is becoming very convenient across Vietnam.
Gigago
Gigago is an international eSIM provider based in Vietnam and Hongkong with coverage in over 200 countries worldwide. Unlike the Vietnamese carriers, Gigago specializes exclusively in eSIM for global travel. They offer flexible short-term data packages in Vietnam and the rest of Southeast Asia.
Their eSIM app makes it easy to activate and manage plans. All Gigago eSIMs come with free incoming calls/texts. For Vietnam, they offer a few different options for Vietnam eSIM
$11.9 GIga10U – 10 days unlimited data
$14.9 Giga15U – 15 day unlimited data
$18.9 Giga30U – 30 days unlimited data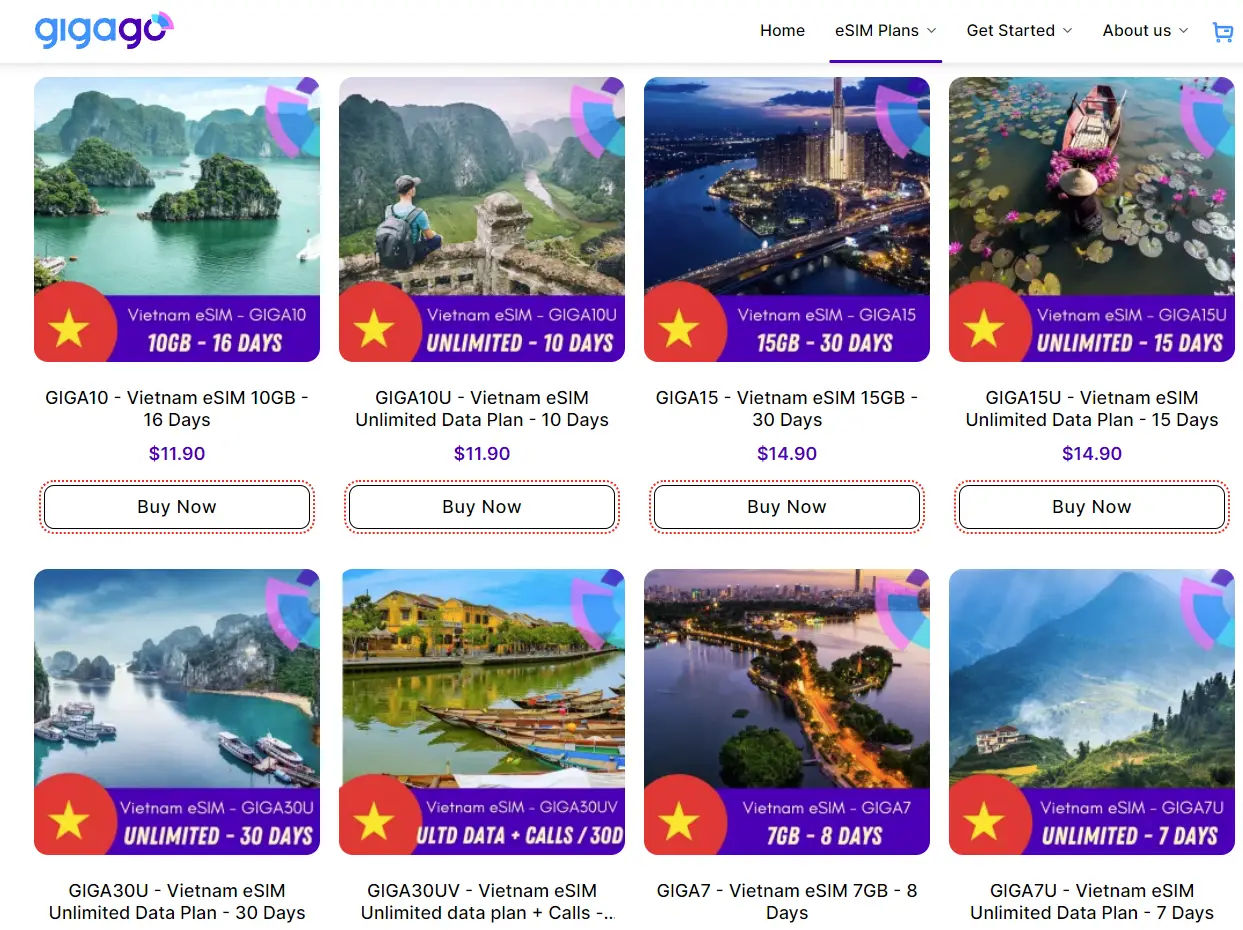 With Gigago's Vietnam eSIM, you have the flexibility to change plans, pause days, or renew data anytime as needed directly in their app. While priced slightly higher than local operator plans, Gigago does provide reliable connectivity for Vietnam travelers who need regional coverage across SE Asia.
Major Tourist Areas with Good eSIM Coverage in Vietnam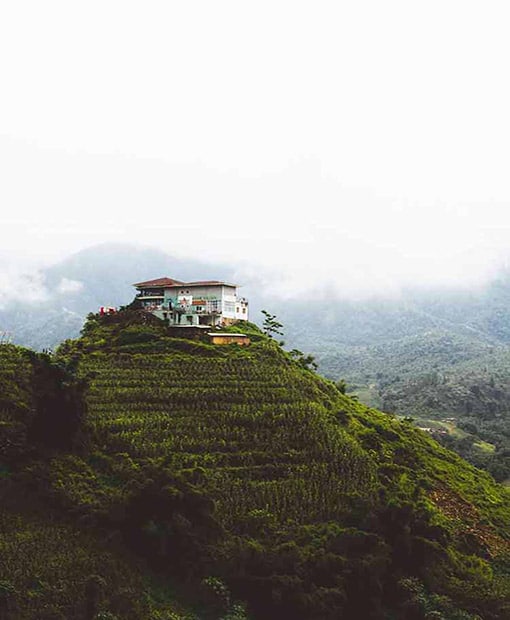 Vietnam stretches over 1,600 km from north to south. Urban centers like Hanoi and Ho Chi Minh City now have excellent LTE coverage from both major carriers. 3G/4G reception is also decent across most other tourist destinations, though speeds may be slower in rural regions. Here are some of the most popular places for travelers with reliable eSIM service:
Hanoi – Modern metropolis with blazing LTE speeds.
Halong Bay – Soon to become a 5G zone, but 4G reaches the bay now.
Sapa – Hill tribe trekking area with patchy 4G.
Phong Nha – Caves have embedded 4G antenna for underground mobile coverage.
Hue – Rich cultural city with fast, modern Viettel/Vinaphone networks.
Hoi An – Charming old town with solid 4G from both operators.
Nha Trang – Backpacker beach hotspot with excellent LTE service.
Dalat – Cool hill retreat with consistent 3G and growing 4G.
Ho Chi Minh City – Economic hub with speedy LTE/5G throughout downtown and suburbs.
Mekong Delta – Patchier coverage but major towns have 4G.
Phu Quoc Island – Sparkling new resort island with nearly complete 4G coverage.
Before locking in an eSIM plan, check coverage maps to determine the current reach of participating operator networks to your destinations. But overall, Vietnam has modern infrastructure making eSIM access feasible throughout the main tourism circuit.
Activating Your Vietnam eSIM as a Traveler
If you have an unlocked device with eSIM compatibility, getting set up with an eSIM for travel in Vietnam is quick and convenient. Here is an overview of what's involved:
Obtain an eSIM app – Download the eSIM app from your chosen provider. This will allow you to manage your plan. Options include apps from Viettel, Vinaphone, Gigago or other eSIM companies.
Select a plan – Browse the provider's Vietnam data packages and pricing. Pick one that matches your travel duration and data needs.
Enter personal details – You will need to register an account with your name, email, and payment information.
Activate your eSIM – Use the app to activate your Vietnam plan via QR code scan or online profile transfer. Activation is usually immediate.
Connect to the network – Your device will automatically connect to the local carrier after activation. You may need to restart your phone.
Manage your plan – Top up data or change to a different provider as needed, all through the eSIM app.
Pause or cancel – You can easily pause unused days or cancel an active eSIM if your travel plans change.
And that's it – you'll now have wireless data throughout Vietnam with incredible convenience. Enjoy the sights and flavors knowing you can access maps, translate the language, and stay in touch back home using an eSIM.
The Future of eSIM in Vietnam Looks Bright
While still a relatively new technology in Vietnam, eSIM adoption is accelerating rapidly. Viettel and Vinaphone have proven that the infrastructure is ready for eSIM, and travelers are eagerly embracing the benefits. Bars, restaurants, retailers and public WiFi zones are appearing all across Vietnam's urban landscapes.
Looking ahead, analysts expect over 25% of mobile connections in Vietnam to be eSIM-capable by 2025. More rural areas will gain coverage as 5G investment continues. Eventually, eSIM may even become the norm for residents purchasing local data plans.
For now, Viettel and Vinaphone are leading the charge in serving digital nomads and short-term visitors. The ease of getting high-speed data through eSIM will only improve with time across Vietnam.
Other Asian nations like Japan, South Korea and Thailand are also catching on to the immense potential of eSIM for tourism. Vietnam moved early and progressive policies enabled rapid adoption that places them at the forefront of this growing trend in Southeast Asia.
Don't Visit Vietnam Without an eSIM!
A trip to fascinating, fast-changing Vietnam just wouldn't be complete without the convenience of an eSIM. Avoid the hassle of finding local SIM card vendors. Choose the flexibility to change plans on the fly as you traverse this diverse nation. Stay connected from the sweeping rice paddies of Sapa down to the sparkling sands of Phu Quoc.
eSIM technology removes the final barrier to flawless connectivity for travelers in Vietnam. The top providers like Viettel, Vinaphone and Gigago make activation totally painless. For a few bucks, you can now immerse yourself in Vietnamese culture with peace of mind knowing your phone works seamlessly.
So whether you're motorbiking up mountain switchbacks, cruising Halong Bay, or exploring chaotic capital Hanoi, be sure to equip your devices with eSIM before enjoying the magic of Vietnam. With data at your fingertips, you are free to make the most of your precious time visiting this incredible country. The digital travel revolution is here – and Vietnam is leading the charge. Experience it for yourself with the convenience of an eSIM!