Hop-on hop-off bus service for tourists launched in Ho Chi Minh City
Recently, a company in Ho Chi Minh City has launched its own new kind of buses that are very popular in many destinations all over the world.
In an interview with Thanh Nien News on Wednesday, according to Mr. Nguyen Khoa Luan, Manager of Anh Viet Media TV & Tourist Co., the operator the service, it is expected to officially begin December after a short trial run, providing tourists with daily tours reaching at top attractive destinations in the city at around $9.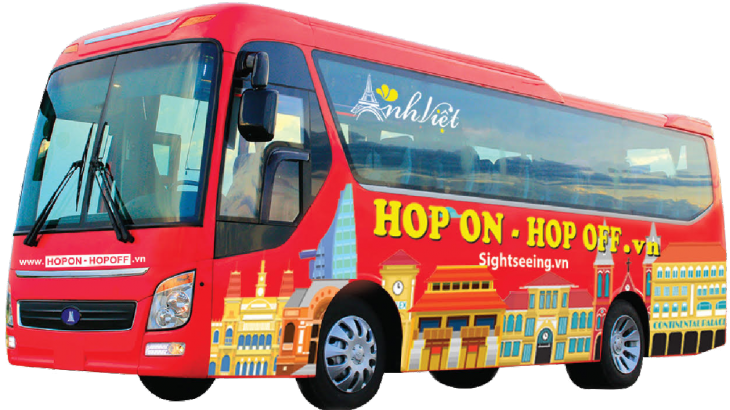 There will be about 20 to 24 buses operated from 8:00 to 21:30 and 9:30 each day, going through and stopping at 13 stations including Ben Thanh Market and Cho Lon (China Town) area.
Mr. Luan also said that each bus has a capacity of 35 up to 45 passengers and tourists can have more information or easily recognize the attractions in multiple languages via headphones that is especially important in tourism field.
Normally, buses come in every 30 minutes In Vietnam and at the price of VND 200.000, tourists can take a bus to any place they want within 24 hours.
Getting tickets is so easy that tourists can buy online at www.hopon-hopoff.vn or directly get at the address No.275F Pham Ngu Lao Street, Ben Thanh Ward, District 1.