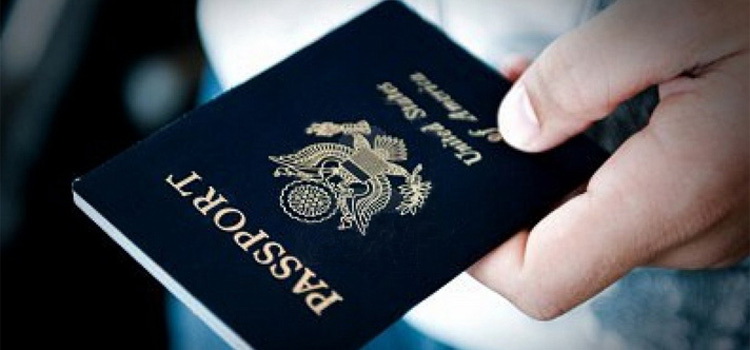 If you are a foreigner traveling to Vietnam, with whatever purpose from visiting friends and families to going on a business trip or leisure vacation, you all need a valid Vietnam Visa, which is fortunately much easier to apply for foreign passport holders. Actually, there are two ways to apply a visa to Vietnam these days, as following:
Vietnam Visa applied at Vietnam Embassy (traditional way, visa picked up at Vietnam Embassies) or,
Vietnam Visa on arrival applied with Vietnam-Visa.com (visa picked up at Vietnam International Airports, including Hanoi, Da Nang and Ho Chi Minh City).
Both of the two ways are legal under the Vietnam Government's Law; however those who travel to Vietnam by air are recommended to choose Vietnam Visa on arrival as it is more convenient and less time-consuming.
So, what is Vietnam Visa on arrival & How to apply with Vietnam Visa?
Vietnam visa on arrival which is applied ONLY is an alternative for foreign tourists enter Vietnam by air and do not wish to visit the Vietnam Embassy or send their passports away by post. This way of application is especially beneficial for those living far from the Vietnam Embassy.
After successfully booking Vietnam visa on arrival, an approval letter issued by the Vietnam Immigration will be delivered to you as an official permission to arrive in Vietnam. When your plane safely land at Vietnam international airports of Hanoi, Da Nang and HCMC, you will get visa stamped there.
To get a visa on arrival to Vietnam with www.Vietnam-visa.com, you have to follow four following steps:
Step 1: Accessing to Apply Online Page , filling in the secure form, and making payment of service fee

Step 2: Waiting for 2 working days (normal service) or 1 working day (urgent service) to get your Visa Approval Letter issued by Vietnam Immigration Department via email

Step 3: Printing the approval letter out together with the entry and exit form

Step 4: Receiving your visa stamped at Vietnam airport check-in counter by presenting your visa approval letter, passport, 2 passport-sized photos, entry and exit form, and stamping fee to the Immigration Officer.
What is the cost for each Vietnam visa on arrival?
Every foreign tourist is required to pay two kinds of fee when using visa on arrival service for traveling to Vietnam. These two fees are:
Service fee: is a fee which you pay directly to us upon making online application so that we can contact the Vietnam Immigration Department for processing your Vietnam visa application and then return the visa approval letter to your registered email.
Stamping fee: is a fee which you must pay in cash (USD) directly to the Immigration Officer at the Check-in counter at the arrival airport to get visa stamped onto your passport.
You can see the Visa on arrival pricing table for transparent information:
3 Months Multiple

$45.00/pax

(2 working days)

3 Months Single

$34.00/pax

(2 working days)

1 Month Single

$21.00/pax

(2 working days)

1 Month Multiple

$26.00/pax

(2 working days)

2 pax

$42.00/pax

2 pax

$30.25/pax

2 pax

$18.25/pax

2 pax

$23.25/pax

3-5 pax

$39.00/pax

3-5 pax

$28.25/pax

3-5 pax

$17.25/pax

3-5 pax

$22.25/pax

6-9 pax

$35.25/pax

6-9 pax

$25.25/pax

6-9 pax

$15.25/pax

6-9 pax

$19.25/pax

10 pax upwards

$31.00/pax

10 pax upwards

$22.00/pax

10 pax upwards

$14.00/pax

10 pax upwards

$17.00/pax

Urgent (1 day)

plus $10.00/pax

Urgent (1 day)

plus $10.00/pax

Urgent (1 day)

plus $10.00/pax

Urgent (1 day)

plus $10.00/pax

Stamping Fee

$95.00/pax

Stamping Fee

$45.00/pax

Stamping Fee

$45.00/pax

Stamping Fee

$65.00/pax
If you have further questions, don't hesitate to contact us, we are always available to help you:
Email: [email protected]
Office: (+84) 437 925 339 (ext. 221 or 224)
Fax: (+84) 437 925 081
Hotline:

(+84) 946 583 583

(24/7)