Floating flower market at Binh Dong Wharf
Every year, before the traditional Tet holiday, boats filled with flowers and fruits from Southwestern provinces all the way to HCMC anchor Tau Hu channel to make a string flowers 3m long at Binh Dong Wharf.
During Tet, Binh Dong wharf is the most bustling place on Tau Hu Channel, the key waterway of Saigon for over 300 years. This may be the only floating market of Saigon to have sold flowers and fruits every Tet holiday since its ancient beginnings. People transporting flowers from boats to the mainland and buyers in all kinds of vehicles create a boisterous atmosphere from the early morning till midnight. Traditional routines and the floating market itself are colorful brush strokes on the painting of this most modern and active city.
From an aerial view, Binh Dong flower market is like a colorful carpet with an array of flowers such as bonsais, apricots, daisies, roses, tangerines and marigold flowers. The market not only attracts many Saigonese to buy flowers for Tet but is also a wonderful destination for tourists to indulge in the happy ambiance of the spring. They take photos within the floating market, walk along the ancient streets with their extraordinary architectural styles and watch the hustle and bustle of vehicles on West East Boulevard (Vo Van Kiet Boulevard) along Tau Hu channel.
It is said that next year, Binh Dong floating flower market will be moved to give up its place to urban projects. So Tet 2015 may be the last chance for visitors to contemplate and experience an original floating market of Saigon with more than 300 years of history.
Photos taken at Binh Dong flower floating market before Tet – Taken by Yeu Nhiep Anh.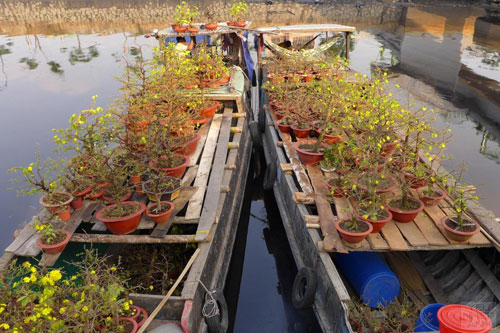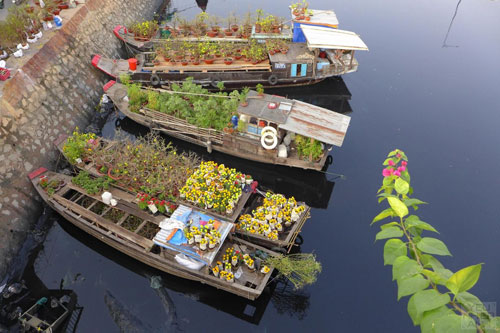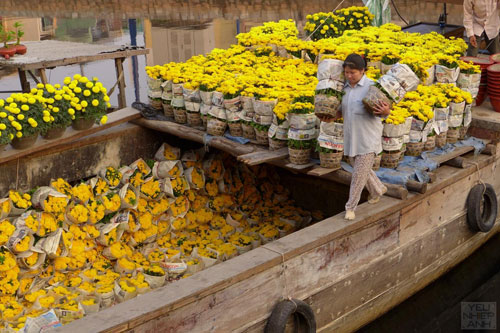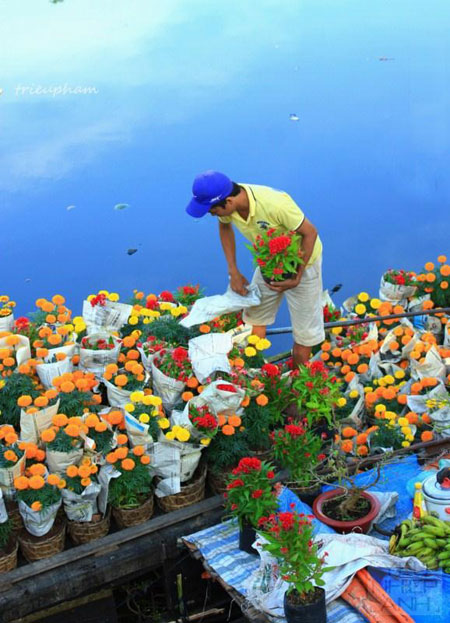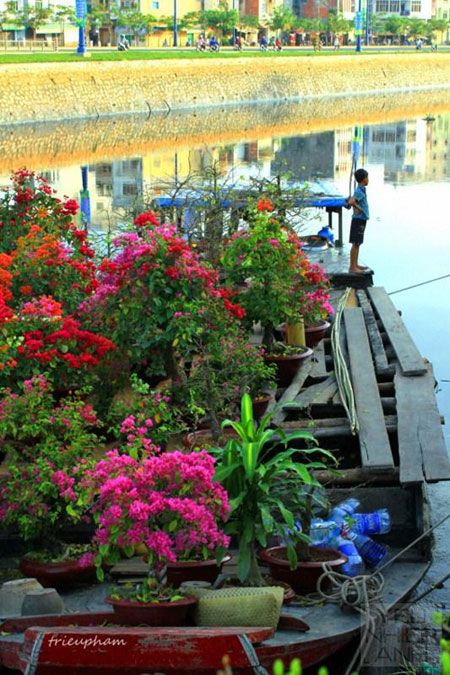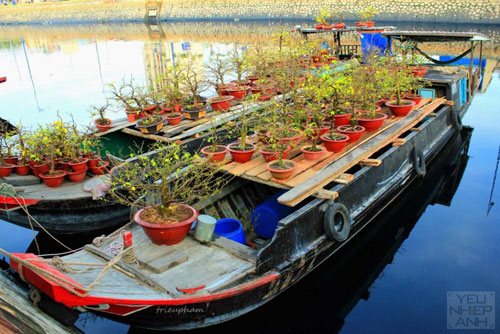 (Source Travellive)