HCMC: Promoting Vietnam's World Heritage sites in Tourism Day
The 11th annual Ho Chi Minh City Tourism Day Festival to be held this month will seek to promote World Heritage sites in Vietnam beginning March 26.
The event, to be held at the September 23 Park in District 1, will be hosted by the Department of Tourism and the HCM City Tourism Association.
"This four-day event will be an occasion to honor city tourism brands, and tourism enterprises that have made great contributions to city tourism," said a representative of the department.
"The event will be a bridge between travel companies and customers, a place for enterprises to introduce new products and co-operate with others," he added.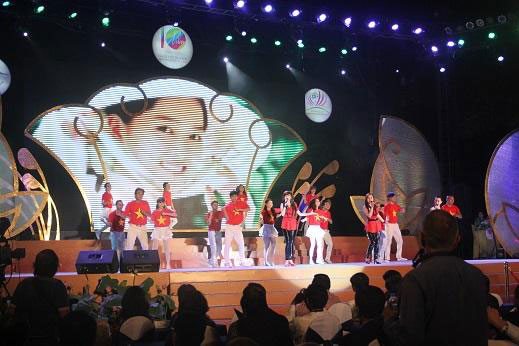 Titled "Impression of World Heritage Sites in Vietnam", the festival will feature mock-ups of the country's eight sites and performances in nine art forms that are considered a "tangible and intangible world heritage" by UNESCO.
It will feature a travel fair with 150 booths, a photo exhibition on 40 years of city tourism, programs to stimulate tourism demand, ceremonies to honor tourism brands and enterprises, and southern tai tu traditional music performances.
"Most of the participants are transport companies, hotels, restaurants, tourism localities, representative offices of tourism promotion organizations and tourism company from overseas," La Quoc Khanh, deputy director of the department, said.
This year tourism on the railroad sector will be highlighted, Khanh said.
Jetstar will join the event this year as well as Viet Nam Airlines and VietJetAir.
"The event aims to foster tourism co-operation, and attract local travelers by discounts of 20 to 30 per cent on travel services for the coming April 30 Liberation holiday and the summer season."
The organizer expects 300,000 people to attend the HCM City Tourism Day.