135-year-old Notre Dame Cathedral to get first restoration
According to Nguoi Lao Dong Newspaper, having been listed among the most famous site in Ho Chi Minh City, the 135-year-old Notre Dame Cathedral has been restored for the first time from September 2015.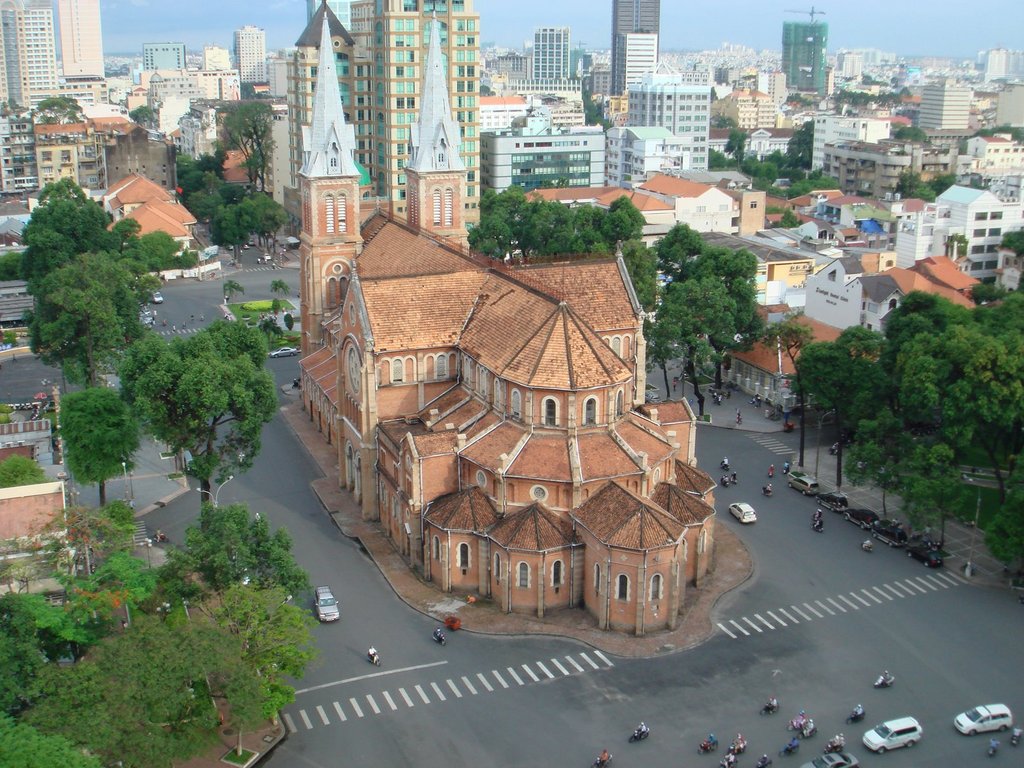 The HCMC Archdiocese also confirmed the information, adding that it might take several years to finish the upgrading project for although the historical building looks alright from the outside, the inner   structure has seriously degraded. Therefore, the project is necessary as it will ensure safety for parishioners.
It is said that the project will use enduring and damp-proofing bricks materials imported from France to replace the old bricks available inside but not change its original design of the cathedral.
The Saigon Notre Dame was built by French colonists between 1863 and 1880. It has two bell towers, of 58 meters height (190 feet).